Don't Let Your Vehicle Be Next
Protect It With Our
Theft Protection Program
Up to six traceable identification codes engraved into the vehicles windows or traceable identification stickers applied in up to six places on protected vehicle, in conjunction with anti-theft warning decal.
This method is proven to reduce theft by 99%.
A national tracking service that is accessible by all law enforcement agencies.
Up to a $25,000* guarantee, if our program fails and your vehicle is stolen, to help you with anyout-of-pocket expenses associated with Vehicle Theft, i.e. Deductibles, payoff deficiencies and taxesand fees on your replacement vehicle.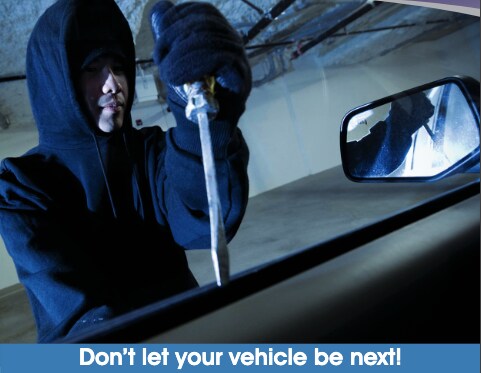 Vehicle Theft Has Increased Over 65% In The Last 10 Years.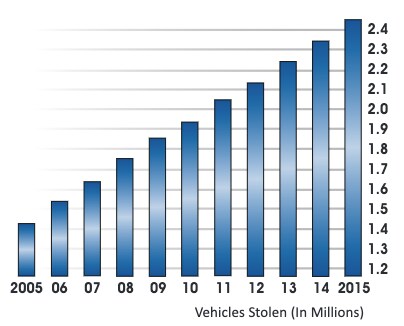 "Stolen vehicles worth $10,000 intact, can be sold for $38,000 when cut up for parts."
USA Today
** The following are typical out-of-pocket expenses not covered by your insurance
Payoff Deficiencies

$500-$3,000

Replacement Vehicle Costs (down payment,
sales tax and misc. fees)

$2,000 - $22,000
Total out-of-pocket

$2,500 - $25,000
* Please read your contract for details.
** Coverage benefits vary by total loss, please read your contract for details.
Register Your Vehicle Today!